Afternoon tea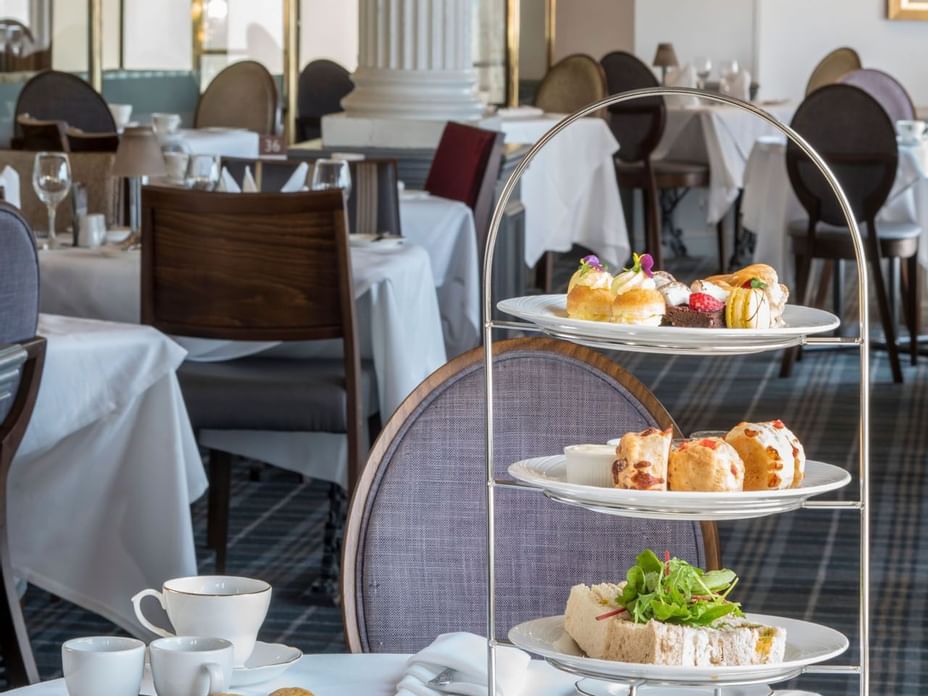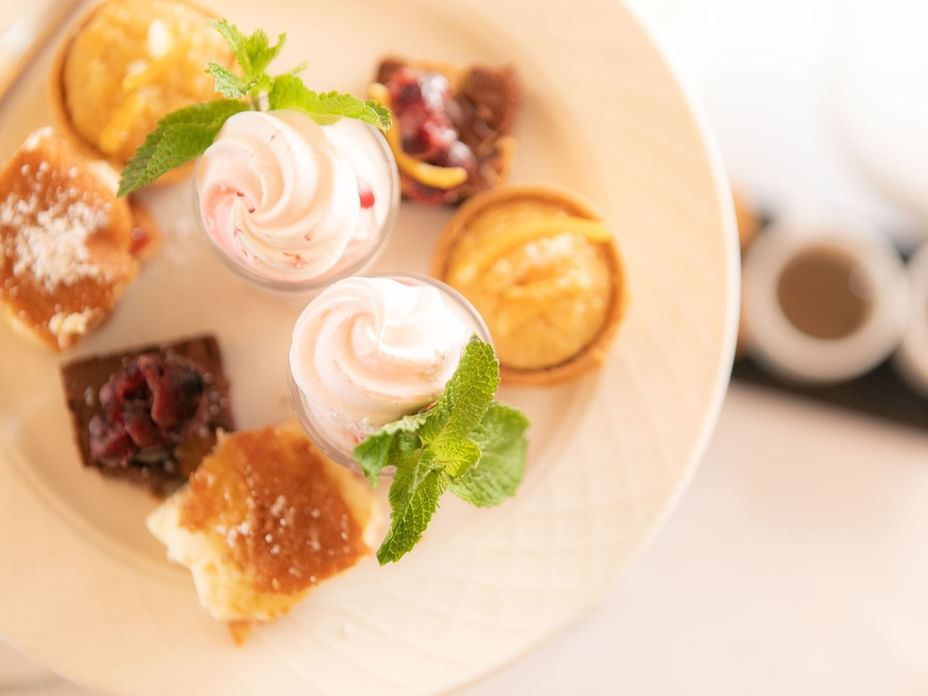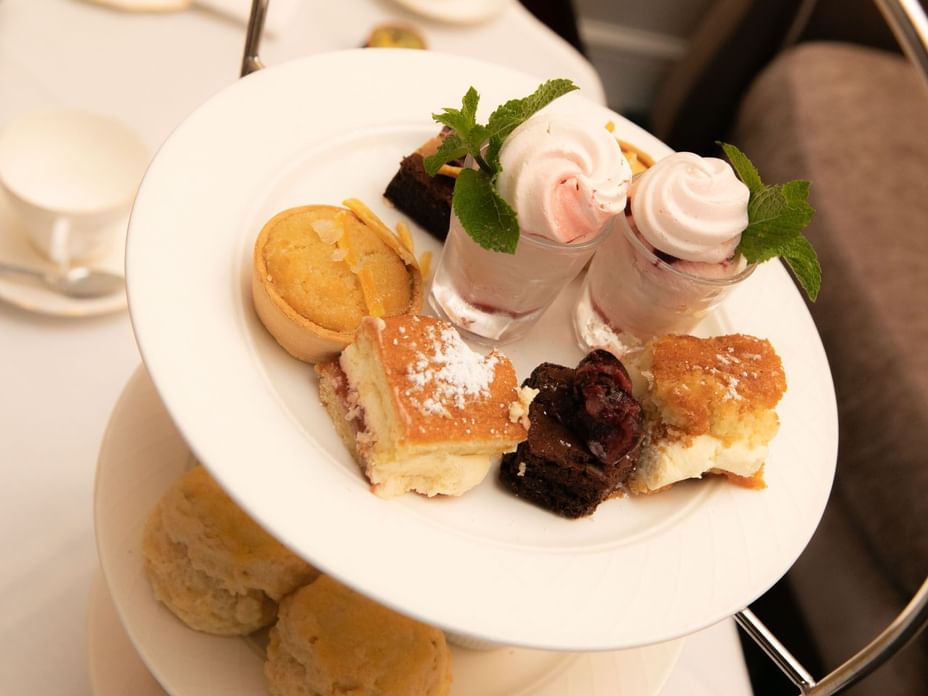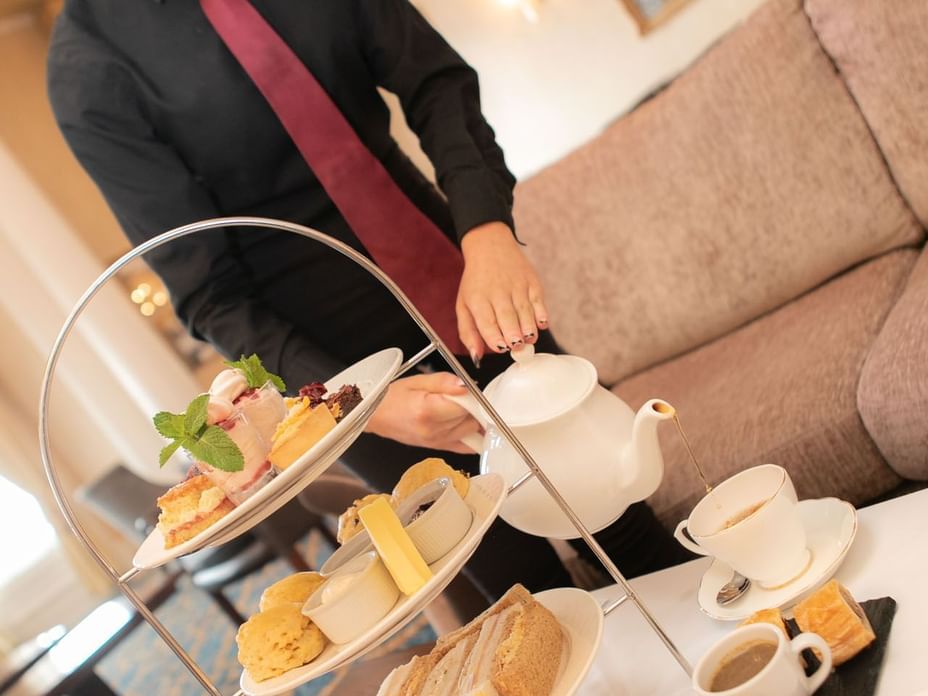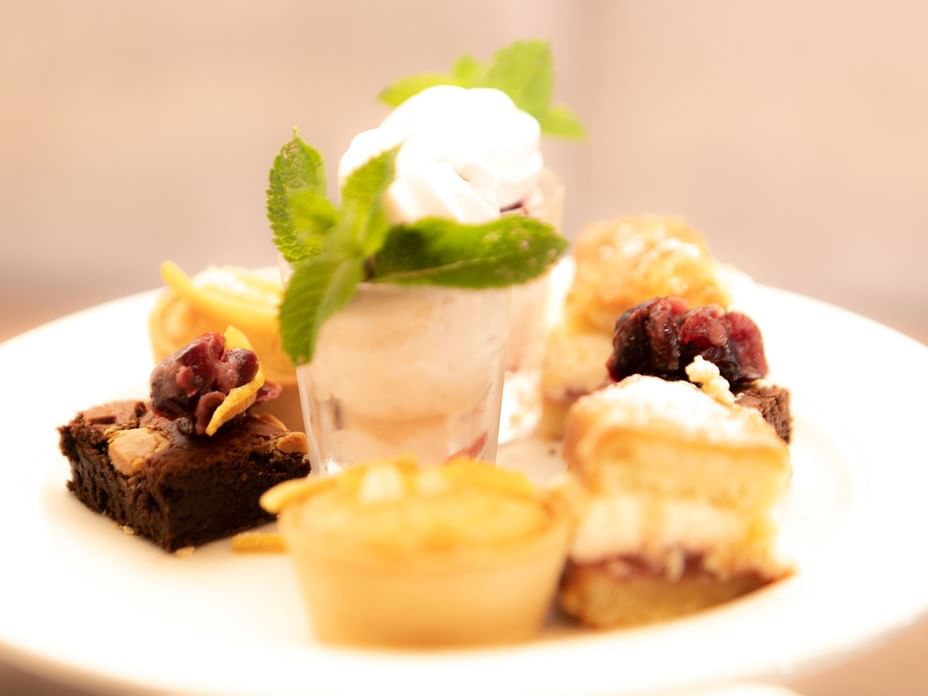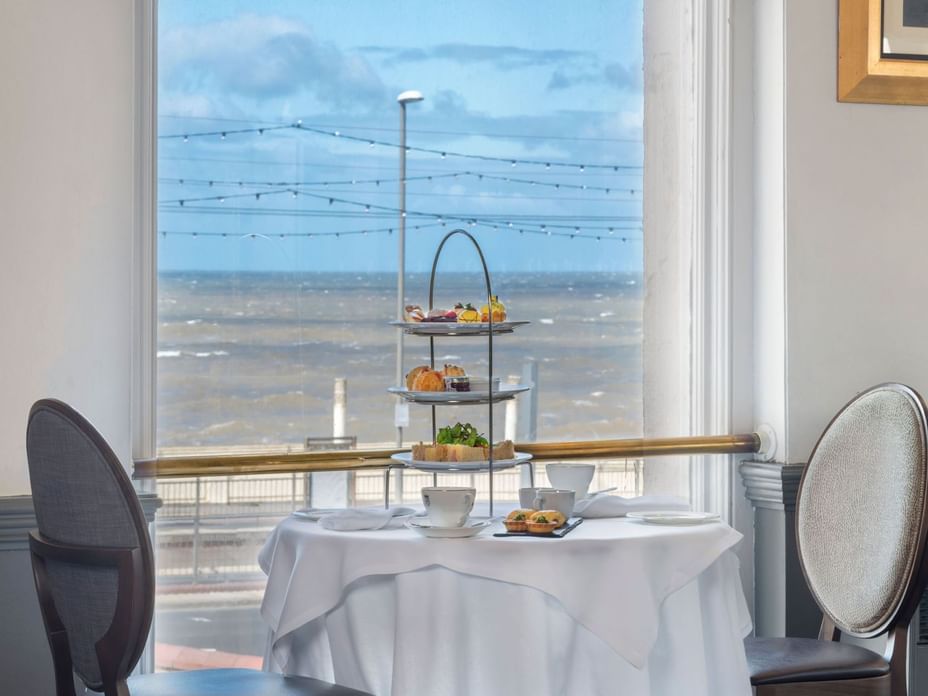 At The Imperial, you aren't just offered a pot of tea and a bit of cake; our team are committed to serving a delicious and elegant collection of treats that you'll savour every moment of. You'll be served a small cup of soup and a hearty sausage roll in addition to sandwiches, scones and cake. The sandwiches are delicate and tasty on soft bread. There's also an array of bite-sized sweet delights which have been lovingly prepared to really showcase the talents of our pastry chef and to really tantalise the palette.
We have a wide range of enjoyable teas and rich coffee, but if you want a little more drama in your afternoon tea, we can add some fizz!
From 20 November - 1 January we'll be hosting "Festive Afternoon Tea at The Imperial" - a jolly old afternoon to leave sugarplums dancing in your head!
Please have a look at our menus at the bottom of this page, and you can also link through to purchase gift vouchers online, too!
Afternoon tea is served daily from 14:00 - 16:30.